SEYMOUR ART THE HOMELESS ART COLLECTIVE
After the phenomenal success of their debut show, Seymour Art is proud to
have been invited to present new work and new artists down in the depths
of the Subway Gallery. This fresh collection of work represents the energy,
beauty and playful spirit invested by a group of committed artists.
9 members of Seymour Art present work in a variety of media ranging from
oil paint to digital montage. The variety and depth of talent on show reflects
the extraordinary life experiences gained by each artist. The title, ART MINE
provides a context for this work, one that evokes notions of value, precious
material and of course being underground. The relevance of the subject of
Mining is found in the way it connects the site of the art's production to the
site of its display.Created in the basement of a homeless day centre, this work
has travelled less than a mile to the underground space of Subway Gallery.
Seymour Art sets itself apart in its structure as a homeless collective whose
members make decisions together. It aims to build on its member's skills in
the display, distribution and promotion of art and not simply its creation.
Seymour Art was formed at the West London Day Centre and its members
meet there weekly at a course run by the City of Westminster College.
RICHARD LAMB
DEREK FRANKS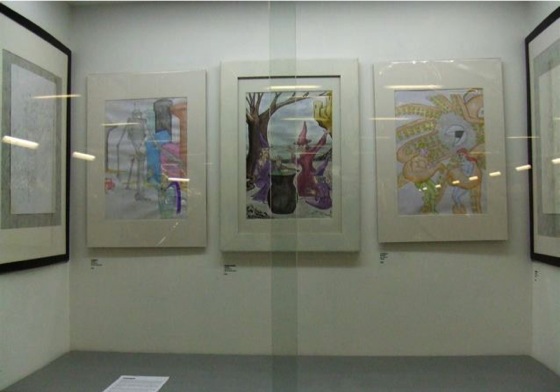 JOSEPH WILLIAMS
WOOD & VALE - H&H  16 SEPTEMBER 2010
WEST END EXTRA 17 SEPTEMBER 2010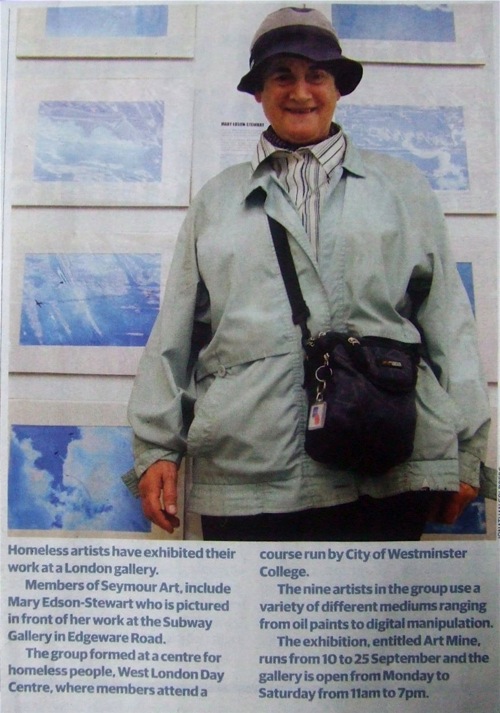 INSIDE HOUSING 17 SEPTEMBER 2010