APHRA SHEMZA & SIAN ELLEN
UNTITLED 2011 Aphra Shemza  -  CACTUS GUITAR 2011 Sian Ellen
The Laws of Nature is a collaborative project and exhibition of work 
by Aphra Shemza and Sian Ellen. It aims to highlight the significance 
of the natural world in relation to human advancement and also 
promotes the fusion between synthesised and organic material within 
the world. The exhibition seeks to remind the viewer that the evolution 
of human advancement originates from the natural world.
Both artists adopt this viewpoint; however they each take a different 
approach in their individual practice. The concept behind the work is 
nature taking over technology and technology consuming nature; an 
observation and metaphor for humanity's ability to destroy nature 
and nature's ability to destroy humanity.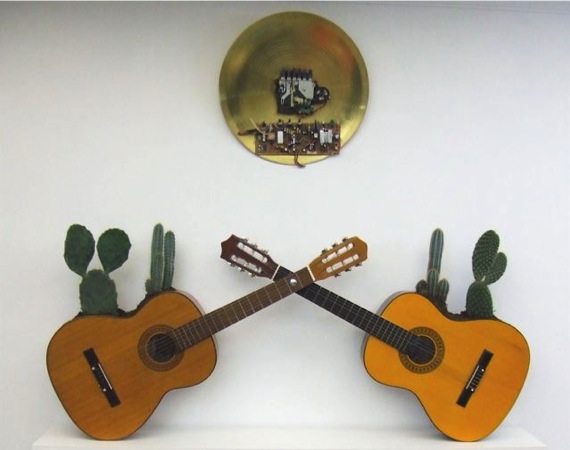 CYMBAL RADIO   Cymbal, radio  460 x 460 mm     
CACTUS GUITAR  Guitars, cacti and soil  1800 x 580 x 200 mm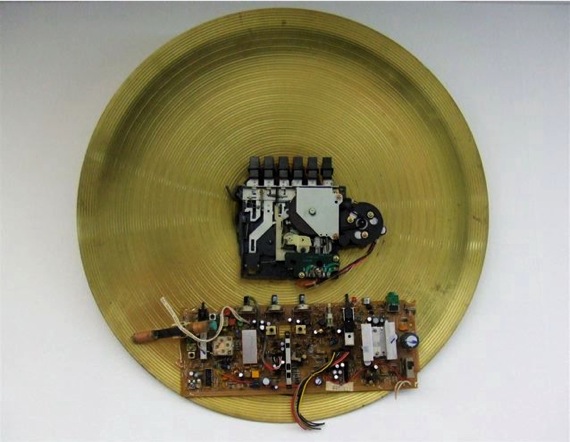 CACTUS RADIO I  Radio, cacti and soil 240 x 500 x 160 mm
CACTUS RADIO II  Radio, cacti and soil  300 x 380 x 170 mm
COMPOSITION I - XIII  Perspex / mirror 420 x 297 mm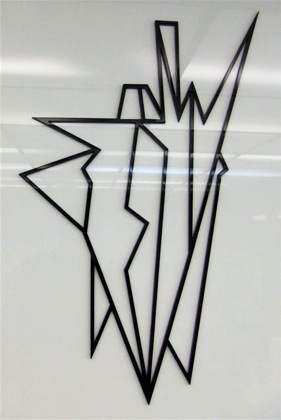 FIGURE I  mdf  500 x 300 x 200 mm     
APHRA SHEMZA & SIAN ELLEN
LAWS OF NATURE Hedera,TV, Dracaena Marginata, wire, circuit board 3000 x 120 x 30 mm