EROS BONIMINI - BRUNO CARATI - STEVE CHAMBERS - RUTH CHRISTENSEN
KEVIN GRIFFITH - RAY HICKEY - KUN-SAN HSIEH - ALEKSANDR IVANOV
KEITH JANSZ - YOUNG-SOO KIM - HEE-JEONG KIM -  KRIS KIRK
RUDOLF J LOMBARD - MARIUSZ MACZKA - JUSTICE MAY - SILVIO MEHLE
JERZY OMELCZUK - GAYLE RUSSELL - MOJGAN SAFA - ERICH STEGMANN 
ZELJKO VERTELJ - ROSMARIE WEBBER - TOM YENDELL
27 SEPTEMBER - 5 OCTOBER  2013
SILK FLOWERS Tom Yendell - England
The Mouth and Foot Painting Artists - MFPA will be holding an international art exhibition at the Subway Gallery. The exhibition will display prints of 23 artists from all over the world, including UK based artists Tom Yendell, Steve Chambers and Keith Jansz. The artworks will be hung on the Joe Strummer Subway's walls and inside the Subway Gallery the chance to view more MFPA works and artists.
The inspirational MFPA artists are artists who have lost the use of their hands through accident or illness, or have been born with a disability, such as children affected by the Thalidomide drug. The artists paint using their mouth or feet.
Tom Yendell comments, "we are delighted to be able to exhibit our art at such a unique location as the Subway Gallery – art really is going underground! This event is very important to the association as it gives us an excellent platform to show our work to the public."
Formed in 1957, the Mouth and Foot Painting partnership is a self help organisation of seriously disabled artists who take pride in earning their living by painting with a paint brush held in their mouth or between their toes. They sell reproductions of their work to the general public in the form of unique greeting cards, calendars and a wide range of other products which bring vital financial security to the artists.  There are currently 36 British artists and almost 800 artists from over 76 countries worldwide.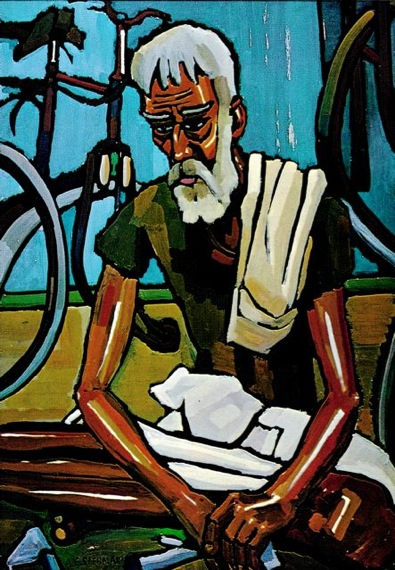 OLD INDIAN WITH BICYCLE  Erich Stegmann - MFPA's founder - Germany
Mojgan Safa, Andy Baker, Bazza, Tom Yendell and Steve Chambers
TROTTING DOWN THE PATH  Mariuz Maczka - Poland
DAISIES  Alezsandr Ivanov - Belarus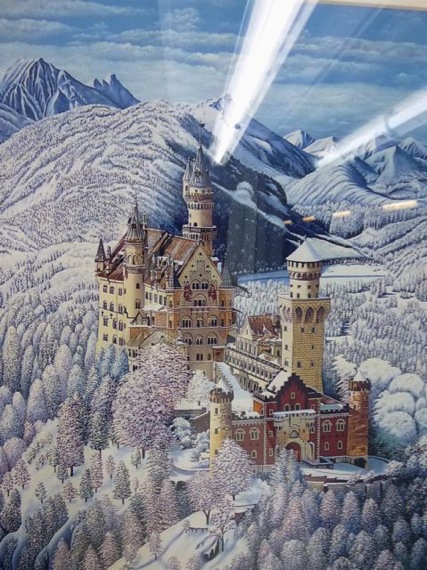 BAVARIAN CASTLE IN WINTER  Iwao Adachi - Japan
WINTER LEAVES  Jen Long Liu - Taiwan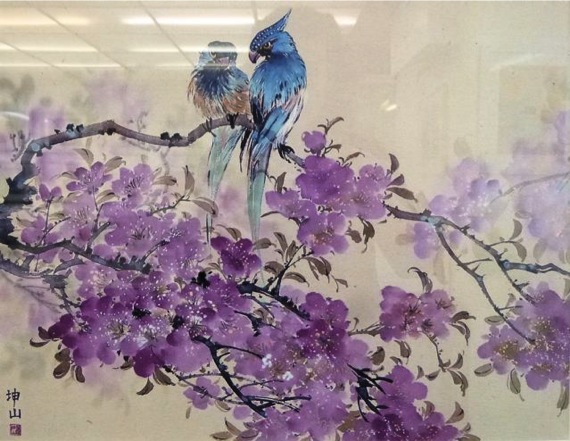 FEATHERED FRIENDS  Kun- Shan Hsieh - Taiwan